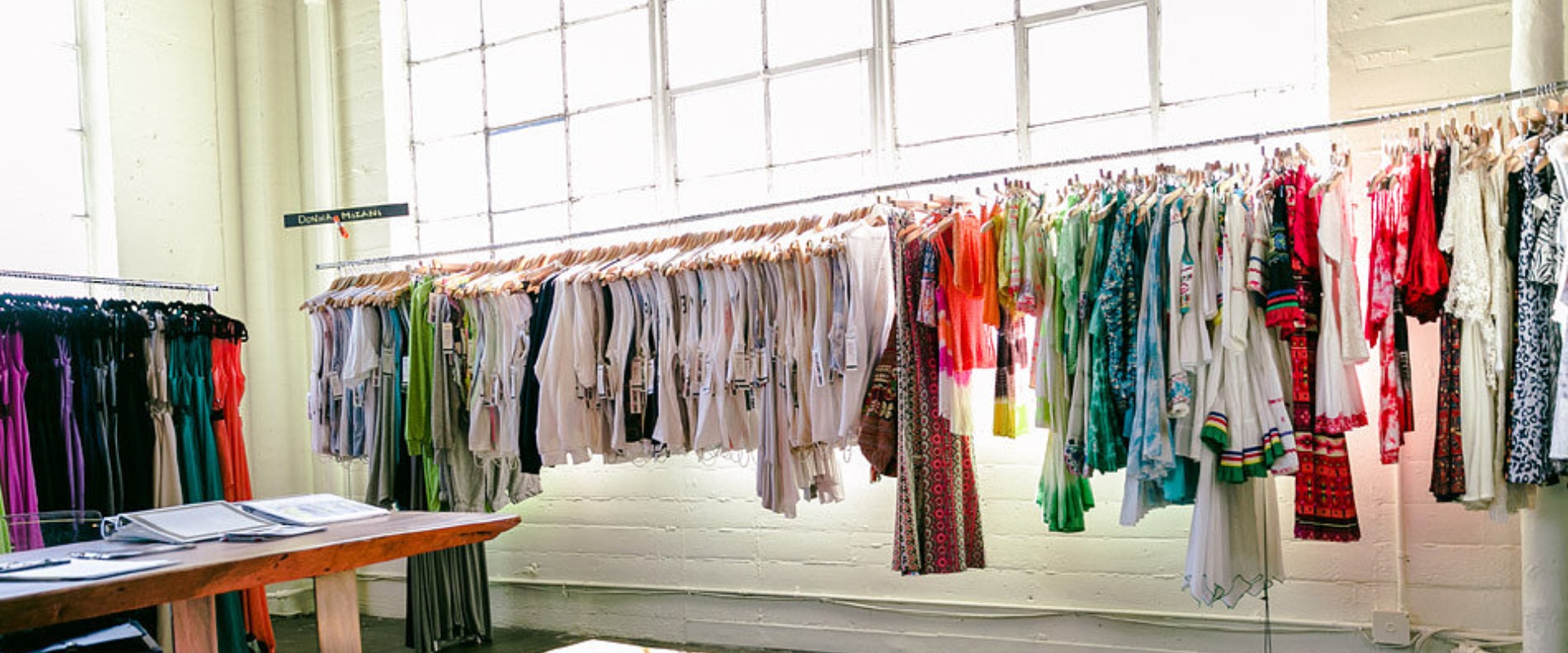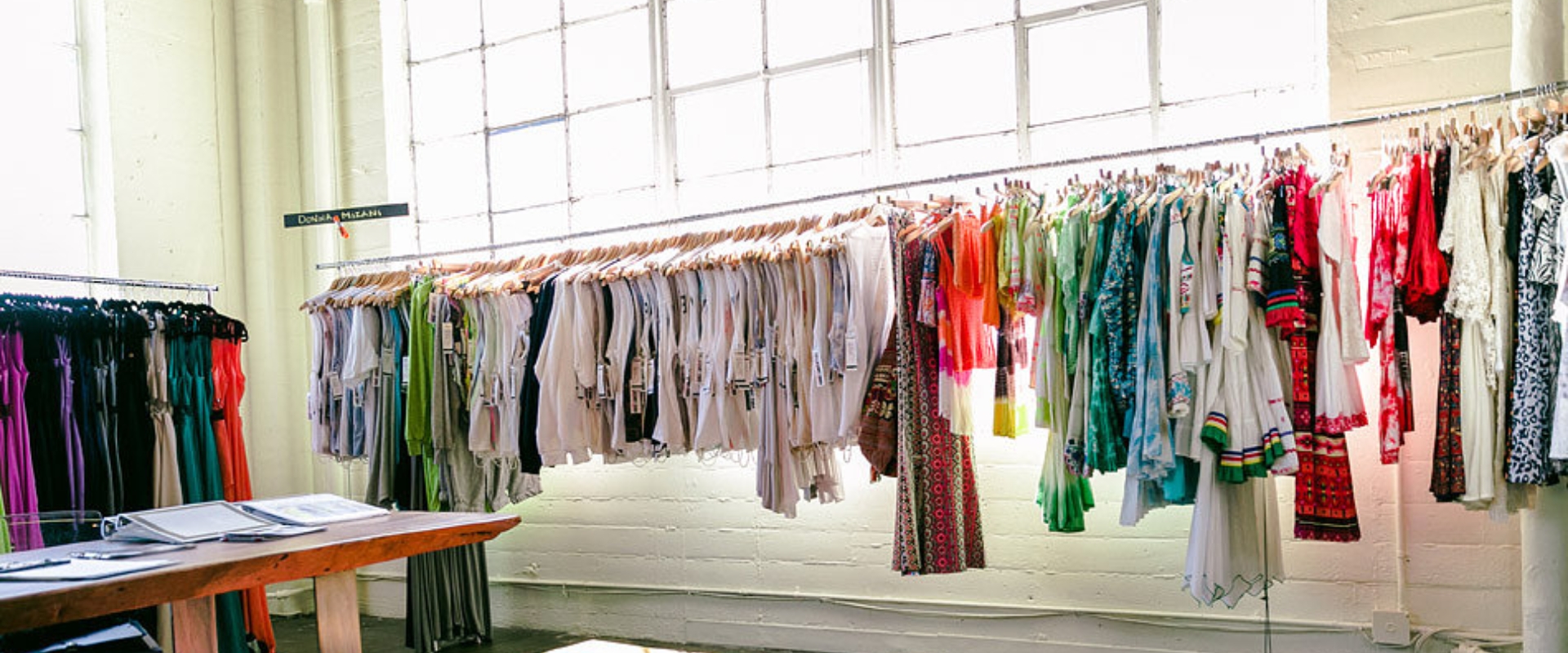 As a consumer, what are the expectations for your product before it arrives at your house? For instance, you want to purchase some trendy affordable shirts with excellent quality that can be delivered as soon as possible. Due to this reason, the wholesale clothing industry was established.

The wholesale industry sells products directly from manufacturers. Then, wholesalers will sell it to retailers. Does wholesale only sell the product from the manufacturer? No, they also sell output from publishing, agriculture, or mining.

You can either shop the clothes through domestic or international vendors because most wholesalers have their own online marketplace website. Here we have compiled the 10 best wholesale clothing distributors California for you.
Table of Contents
1. LA Showroom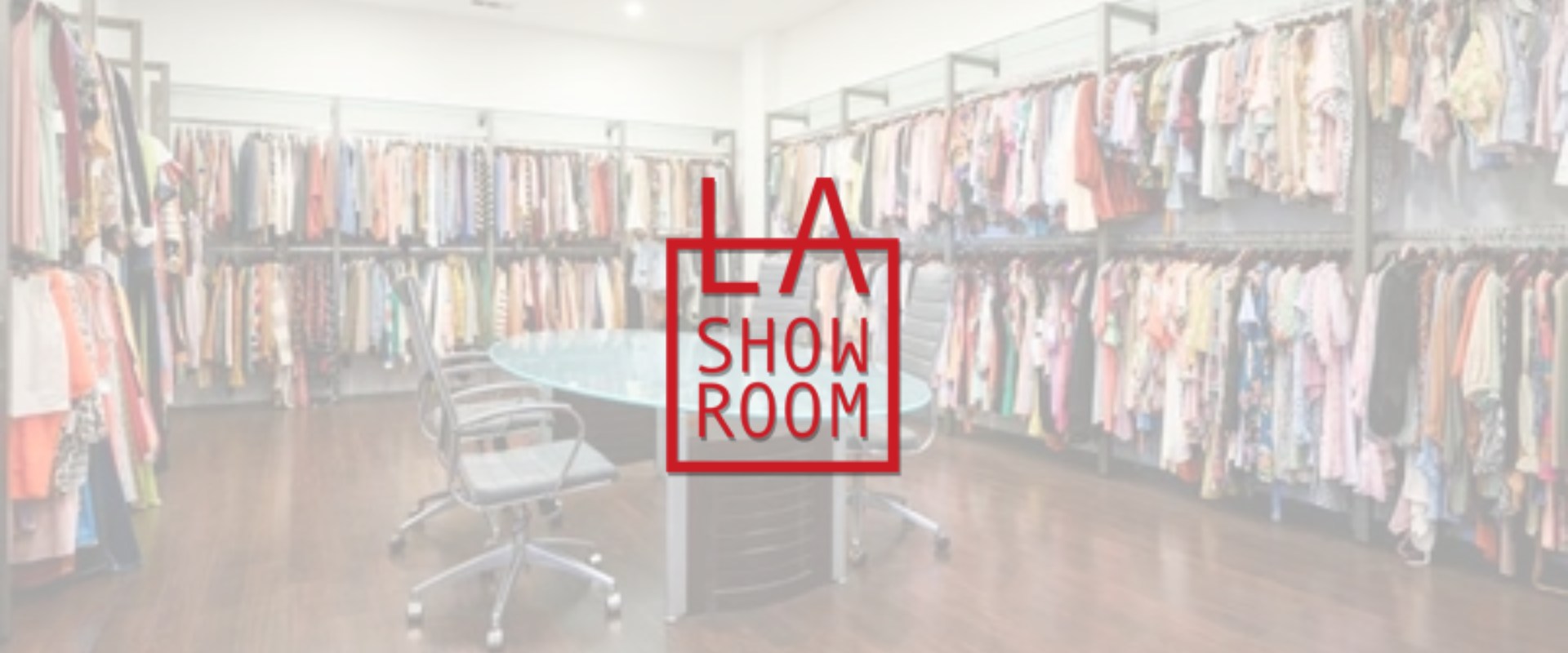 If you are looking for wholesale clothing distributors California with complete apparel categories, LA Showroom is for you. It is a popular wholesale clothing distributor for women. They will never run out of stock since the new arrivals' clothing will be added every week. This clothing business is suitable for prominent vendors and retailers worldwide.

They sell a great collection of clothing categories such as Dresses & Tanks, Sweaters & Cardigans, Polos, T-shirts, Coats & Vests, Outerwear, Hoodies & Pullovers, and many more. Contact them through this phone number: +12136270339 or Email Address: registration@lashowroom.com
2. Tyche Wholesale Women's Clothing Supplier
Tyche was created to add more fun and color to the fashion industry for women. They are a supplier for boutique owners, department stores, and retailers. Moreover, they can ship their products all around the world.

What makes them unique? Tyche presents a style that has a blatant print pattern and bold color palettes. Tyche also creates its own designs and manufactures their product with hand-selected materials. They promise to make you stand out and be distinctive in the crowd.

Their goal is to make women who wear their products become chic and sunny California girls. At Tyche, they sell dresses, tops, shorts, jumpsuits & rompers, plus size women's clothing, and more.
3. Privy Wholesale Women's Clothing
Based in California, Privy is a manufacturer and distributor specializing in women's clothing. Their primary goal is to please the customer by wearing their top-quality products. Privy provides a unique, independent, and fashionable style.

They confidently offer clothing with the categories beginning with the word "sexy", such as sexy dresses, sexy tops, sexy jackets, sexy sets, and more. Not only available to deliver throughout the U.S., but they also can ship the product to other countries. The key to their company development to follow the latest trend is by working closely with their vendors.
4. Tasha Apparel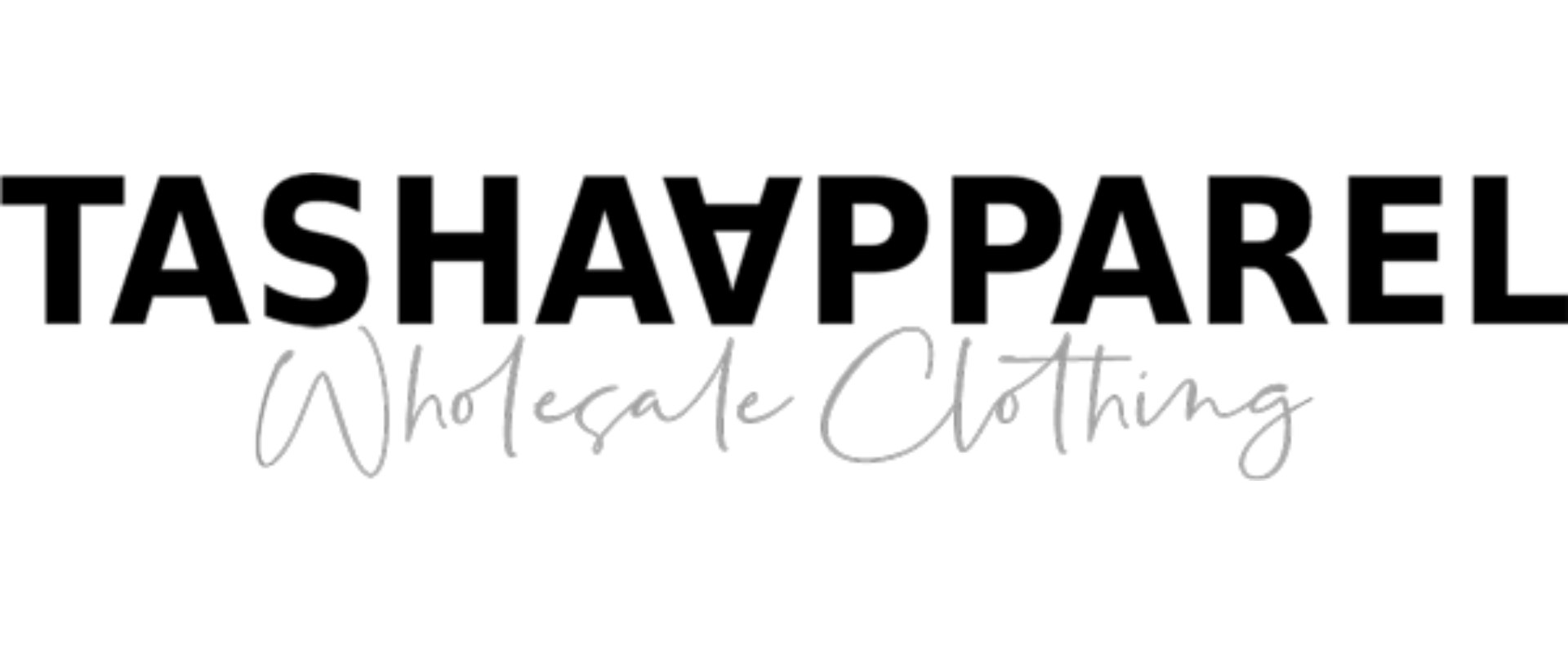 Established in 2005 in Los Angeles, California, Tasha Apparel is well recognized as one of the notable wholesale clothing distributors in the United States.

Tasha Apparel offers major products for women and girls. Their products are known to be fun, girlish, and obviously updated to the current trend. It includes rompers, skirts, jumpsuits, dresses, and more.

If you want to amaze your customer, this clothing distributor can give you the hottest trendy fashion and great deals.

You can dial this phone number: +13235319398 or send your question via email address info@tashaapparel.com
5. Vanilla Monkey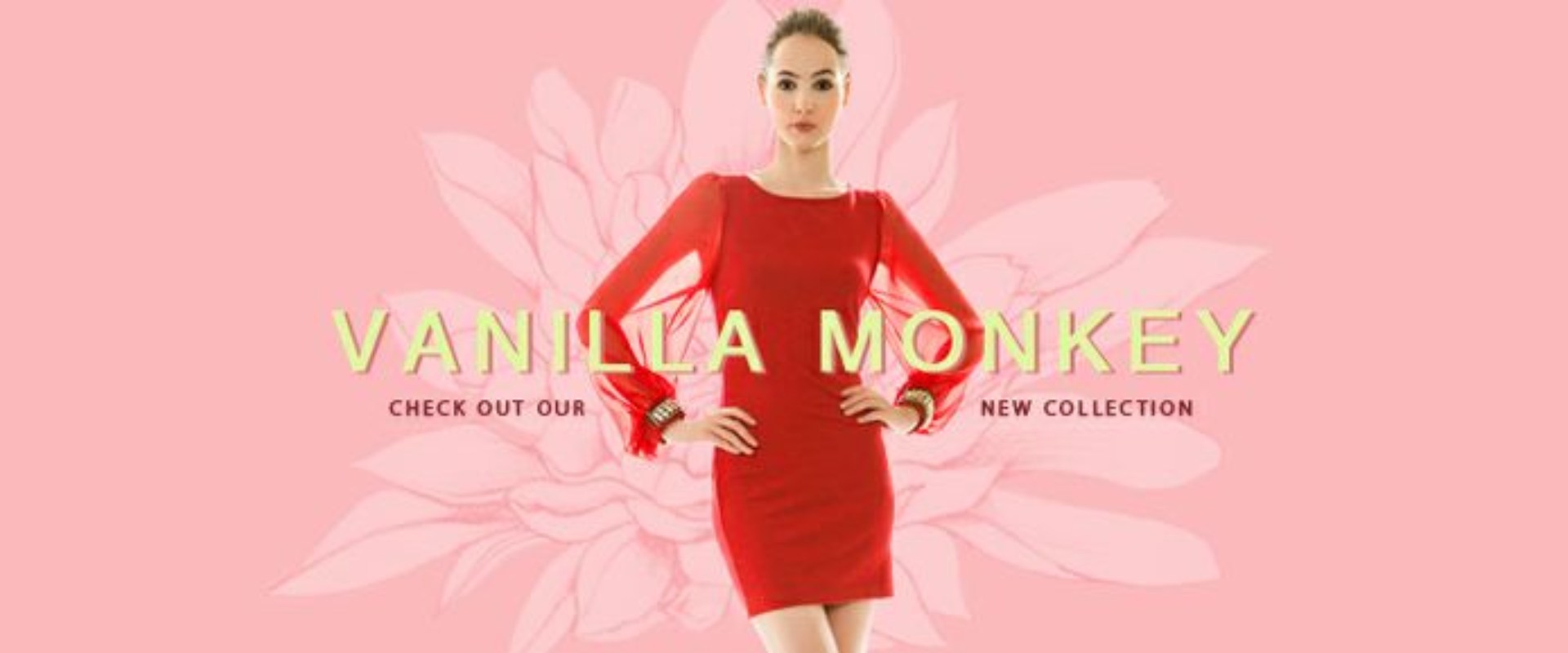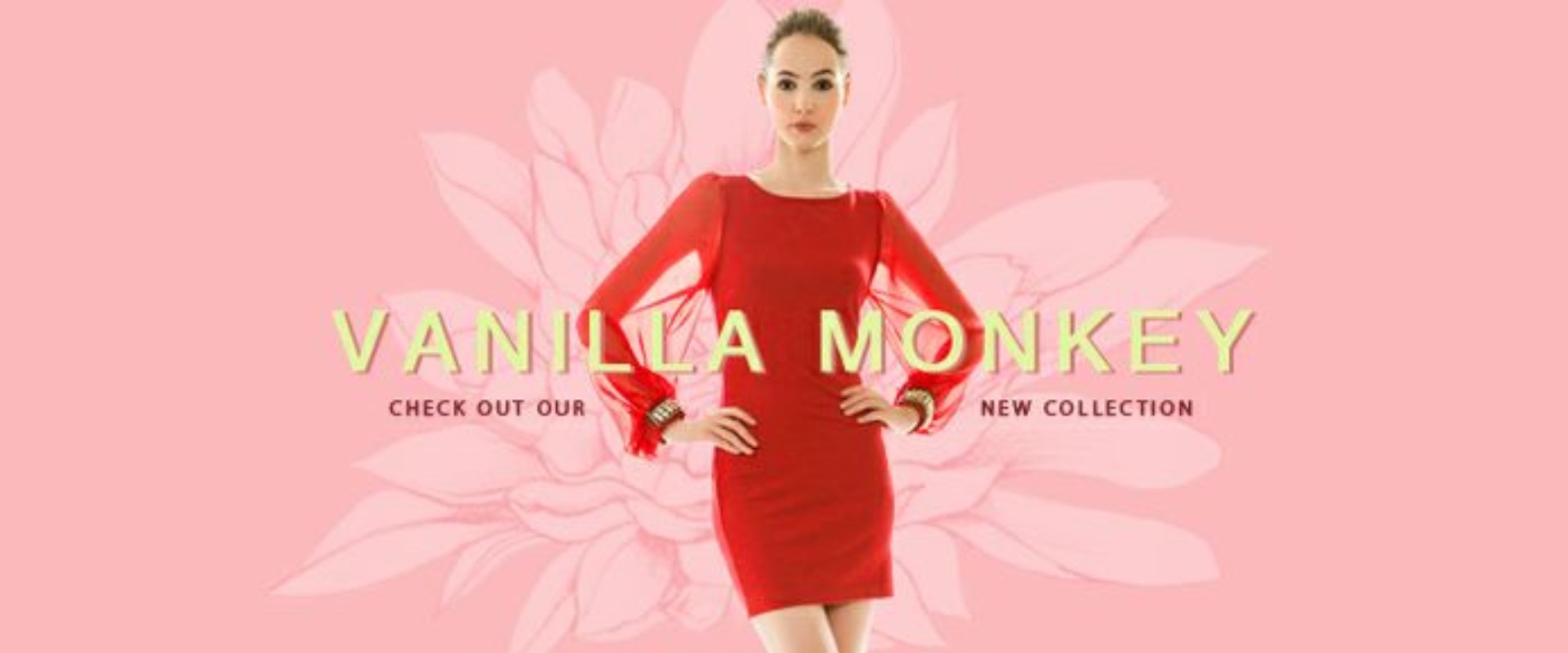 Whatever fashion apparel you are looking for, Vanilla Monkey is the solution. This supplier collects various kinds of fashion clothing from importers and manufacturers in Los Angeles.

Established in 2007, you do not have to be a member to purchase clothes in Vanilla Monkey. Moreover, they accept Paypal and all major credit cards. They also guarantee safety for your online order.

Their products are varied such as jackets, tops, pants, sweaters, denim, skirts, and many others. You can reach them at this number: 213-622-3357.
6. Balboa Wholesale Fashion Los Angeles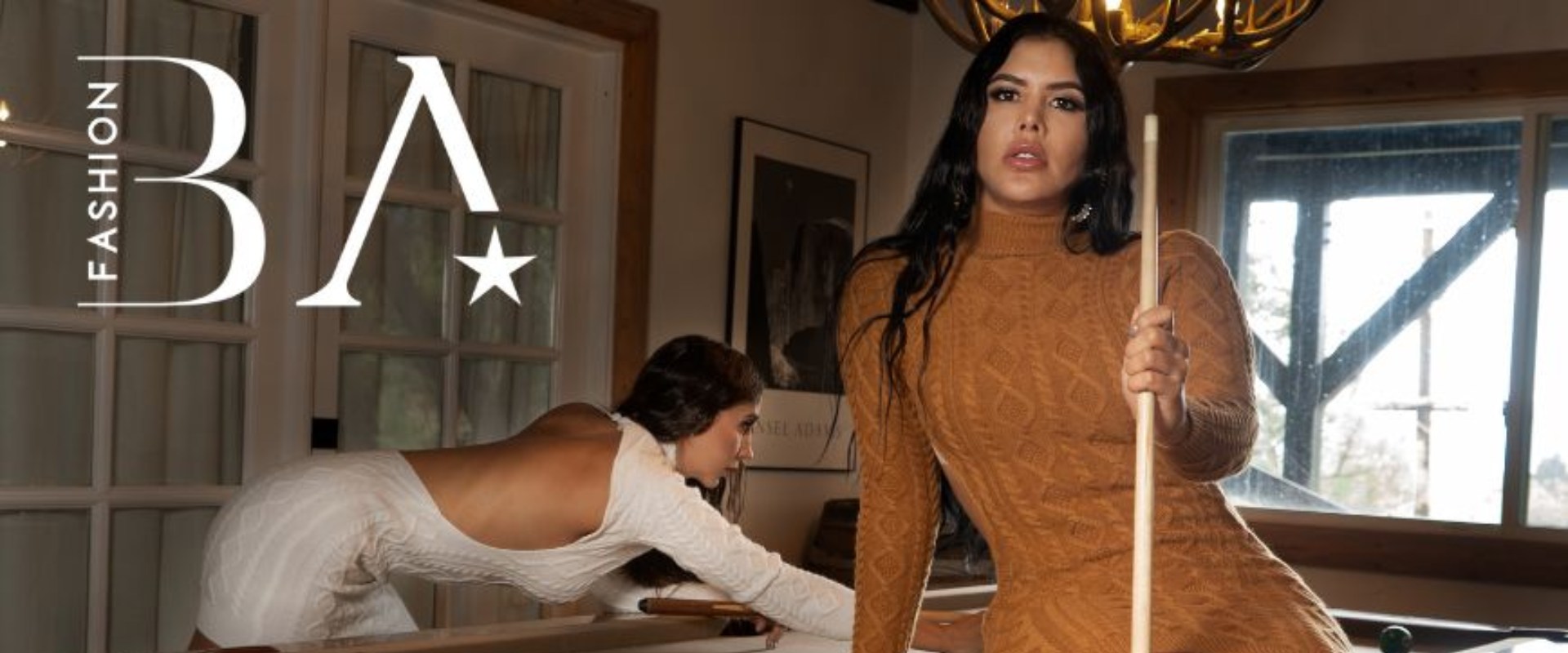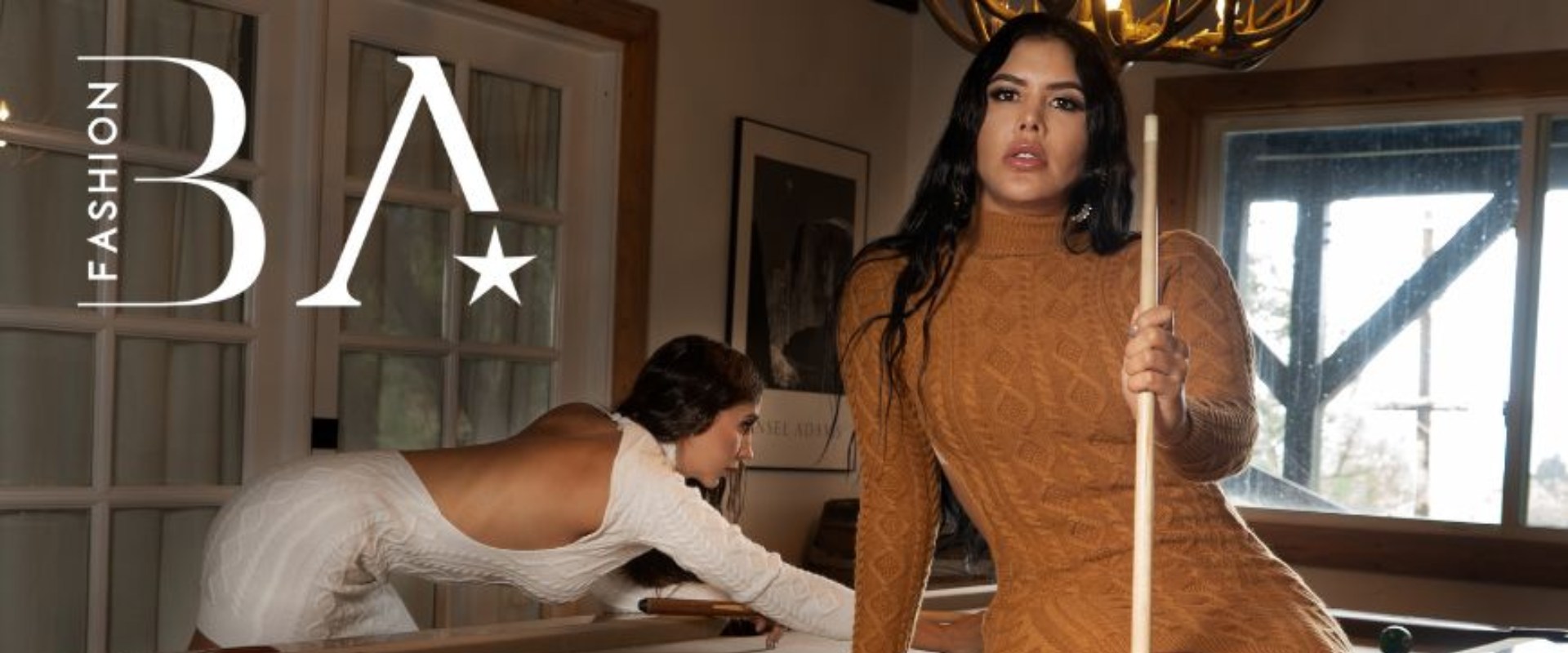 Balboa Wholesale Fashion Los Angeles was established in 2013 and specializes in women's fashion of all ages. They offer the best-quality style following the newest trend. Run beyond simply a brand name, and Balboa said they want to be a lifestyle for the consumer.

The fashion in Balboa consists of a combination of casual, sexy, and modern. Competing in this fast B2B clothing business, Balboa is the supplier for other wholesalers, boutiques, and retailers around the world. In addition, they have such an appealing mission, "Our mission is to dress up the woman for all seasons, reasons, and occasions."
7. Doe and Rae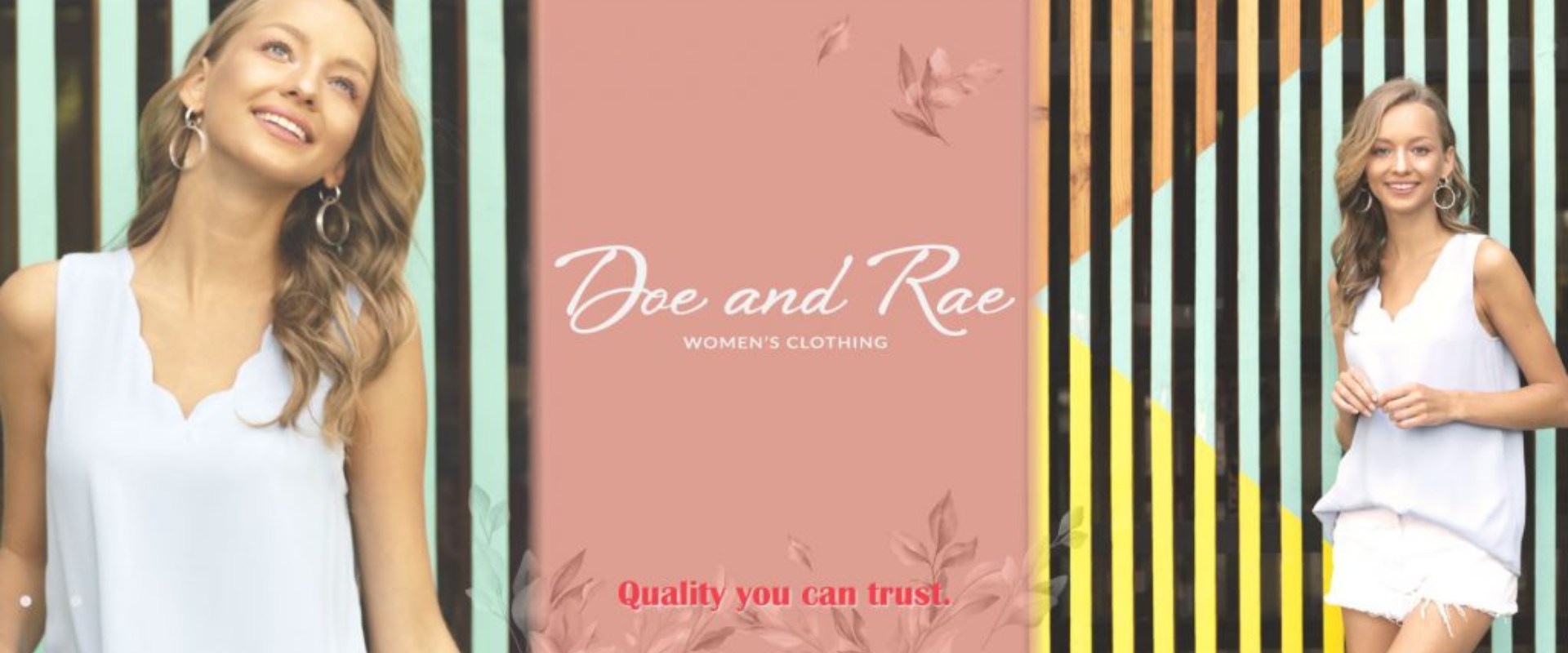 Doe and Rae is one of the fastest-developing wholesale clothing distributors located out of Downtown Los Angeles. Their major styles are based on Contemporary looks. It provides you with numerous sophisticated, elegant, feminine, and edgy fashions.

Their collection includes Dresses, tops, bottoms, denim wear, jumpsuits, loungewear, and many more. Doe and Rae have a return policy; when the products that arrive at your house are damaged or misplaced, you can ask for a return (within ten days after the purchase).

For further information, contact them by phone number: +13233746226 or Email Address: info@doeandrae.com
8. Vocal Apparel Wholesale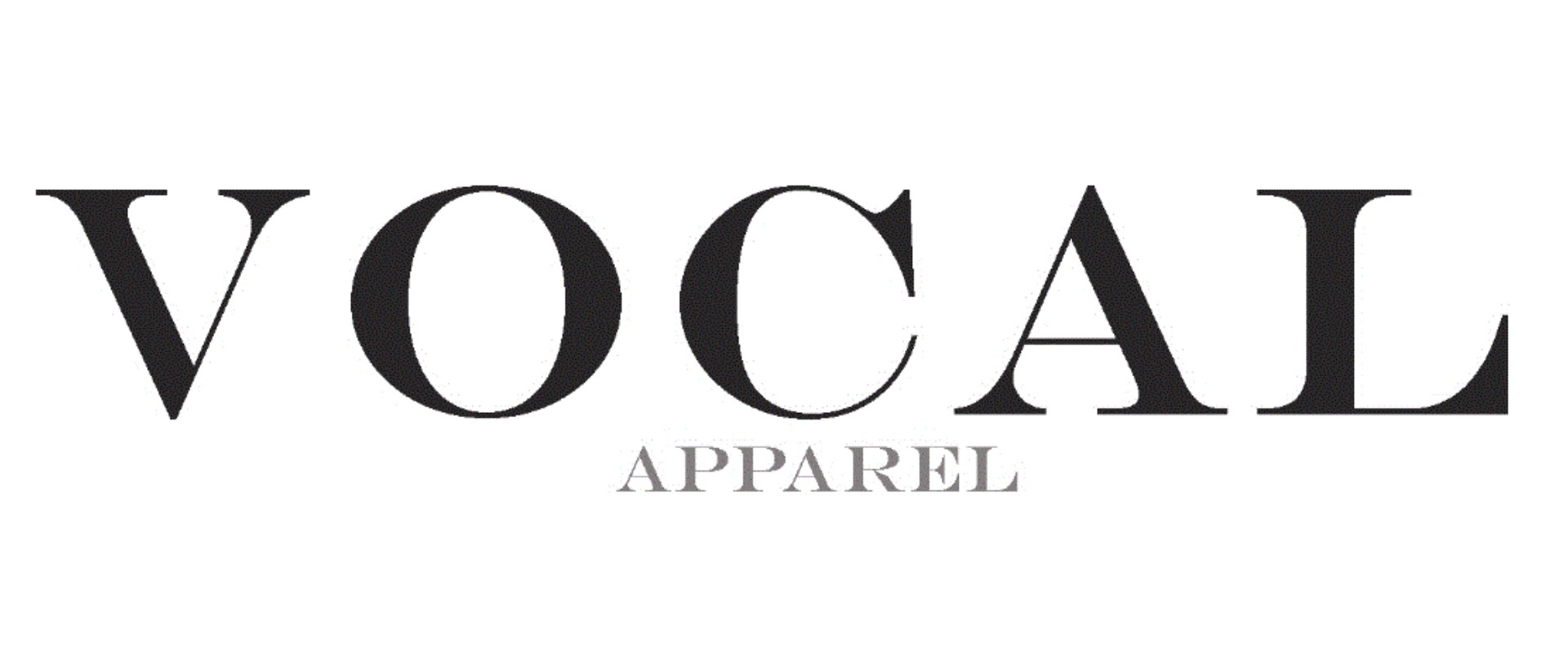 Vocal Apparel Wholesale based in Los Angeles, California, has existed in the fashion clothing industry since 2001. This company was created with women in mind who want to seek a modern look with a vintage twist. Besides, they are also maintaining modern and trendy cuts that represent the uniqueness of the brand.

Vocal apparel provides high-quality clothing from their own manufacturing factory located in the same area. They strive to give the finest quality to the consumer through the detailed manufacturing process and strict quality control.
9. A.PEACH Wholesale Womens Clothing
A.PEACH Wholesale Women Clothing takes the design of the clothes very carefully from materials, fabric, shade of colors, lengths, and many more details! This clothing company was established in 2013 and offered romantic and feminine designs.

You can expect new arrival designs in every season as they try to showcase their design through texture, prints, and colors to represent the season. The clothes can be shipped worldwide and are also available in boutiques and department stores.

Their products consist of dresses, sets, jumpsuits & rompers, bottoms, and outerwear.
10. Ora Industries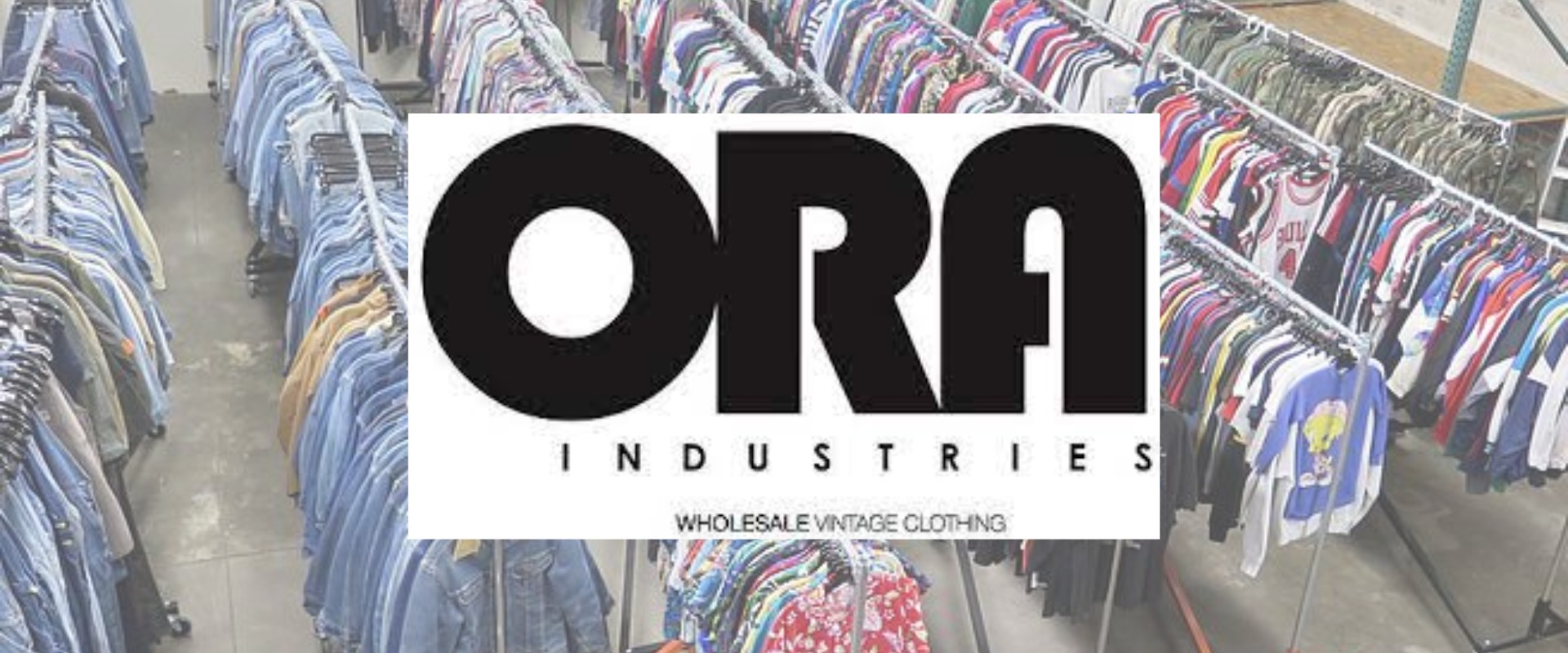 If you are looking for a premium American vintage wholesaler, you should check out Ora Industries. They have a design lab with their in-house designers working to give the best quality to the consumer. Not only involved in developing product and fashion branding, but Ora Industries is also the supplier worldwide for other b2b businesses and retailers.

Their main apparel is T-shirts, shirts, jackets, jeans, and polos. Reach them at +1 (424) -297- 0327 or through the email address david@oraindustries.com.
Factors to Consider When Choosing a Wholesale Clothing Distributor in California
A. Quality of products
The number one sought-after factor in garments is quality. People want to be comfortable in their clothes. That is why it is important to find wholesalers that provide the finest quality products.

How do you know that the products are of the best quality? You must see the catalogs or dialogues wisely, whether purchased at the store or online. It will be easier for you if you already have what kind of materials, style, trend, or designer brand you want to buy.

Unlike retailers, wholesalers get the product directly from the manufacturer without involvement from go-betweens; it will likely be free from damage or defect.
B. Pricing and payment terms
The price is very competitive among many wholesalers. Hence, it is necessary to consider things such as the quality of the product, the transport fee, the wholesale company's reputation, and the quantity of the products. The exchange rate should also be considered if it comes from a different country.

Bargaining might be difficult for online wholesalers. As long as you can offer them a good deal of cooperation that is equally profitable, you can also ask for a discount when buying in large quantities.

In addition, find out the payment terms, whether they receive a deposit, cash on delivery, currency before delivery, or other payment methods. Kindly note that if you can hardly negotiate with the supplier from the beginning, you can always look after the one open to negotiation.
C. Delivery time and shipping cost
Consider a wholesale company that offers many types of delivery transportation. From the air, ocean, or door-to-door transportation, you can have an option for the fastest delivery. However, remember to adjust it with your budget.
D. Customer support and after-sales service
Customer care is crucial. Good customer support will show the quality service of the supplier. Customer support should be able to help and give the after-sale service to solve the problem and be open to critics and complaints.
Finally, have you found the wholesale clothing distributors California that best suited your preference? What's more, check out other articles about the shirt manufacturing process to get more views about this industry. So, good luck with finding your supplier! Besides, if you are curious about a stock lot garment buyer in Indonesia, check out stocklotimporter.com for further detail.