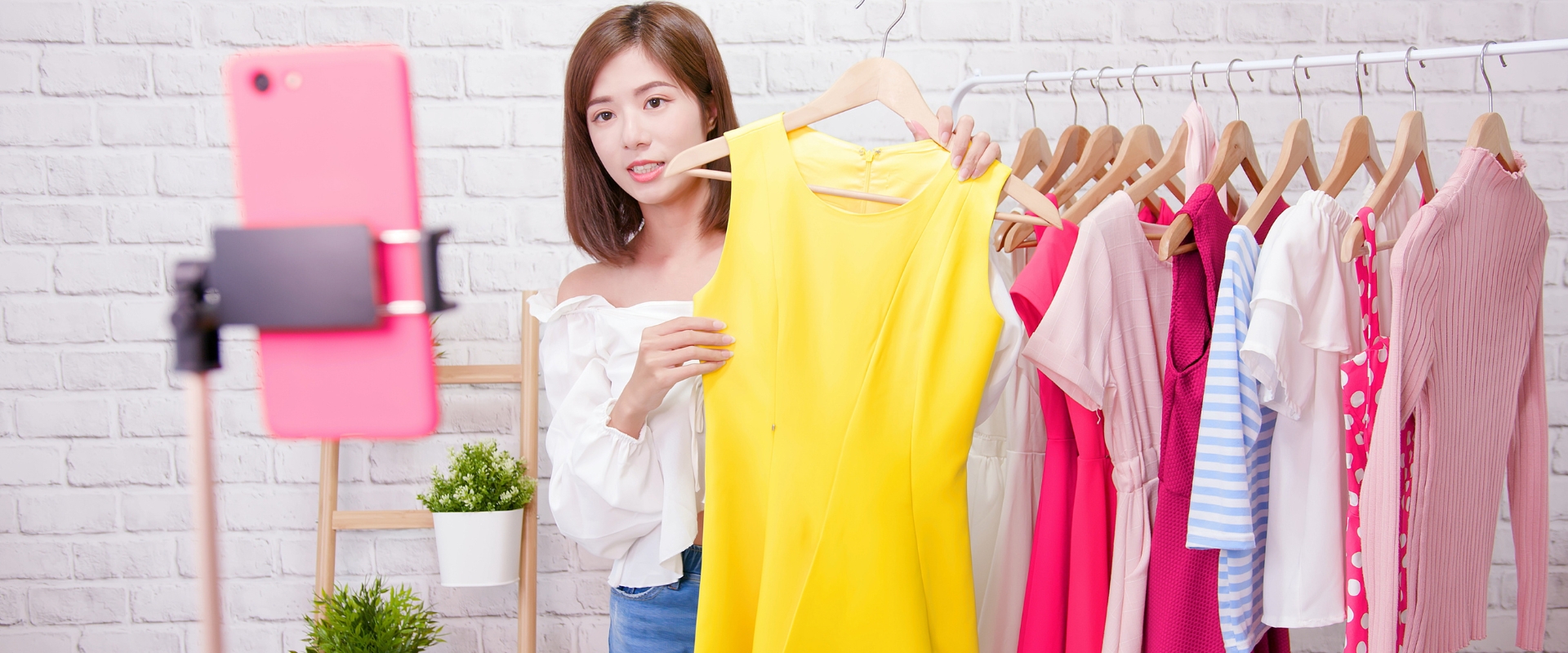 If you have your own fashion business, knowing how to sell your clothing brand is one of the most challenging aspects. With such tight competition out there, it can be hard to launch and promote your brand to get feasible profits. Knowing the right strategy is important, especially if you dream of marketing your unique brand.

Everyone has their own strategy to market their brand, but there are common tips and strategies you should follow if your brand is relatively new. Here are some recommended steps to do that.

Baca juga: Shopping Time! 10 Popular Top Fashion Brands in Indonesia
Table of Contents
1. Start from a Specific Product
It is easier to market a new brand if you focus on specific products. This way, you can focus your marketing efforts on these products, maximizing the effects while maintaining efficiency. For example, you can start with graphic tees, lingerie, sportswear, or any products that you think will do nicely in your marketing areas.
2. Build Relationships with Customers
Building "relationships" is how to sell your clothing brand nowadays. Modern customers are not interested in cold selling. Shoppers, especially younger generations, love buying from brands that look like they can be "friends" with buyers.

What does this mean? It means you need to understand the actual needs of your customers before tailoring the marketing strategy to their communication style. You can also offer direct rewards to cultivate positive impressions, such as discounts, coupons, and special offers.

However, while you understand how to sell your clothing brand as a "friend," avoid getting too personal. A 2001 Shopify study showed that customers would leave brands that became overly personal, especially if the promotion invited data privacy issues. Finding the right balance between personal and professional is the key here.
3. Decide Where to Sell Your Brand
Knowing how to sell your clothing brand includes choosing the right place to market it. Online selling is a popular, low-cost option that you can upgrade whenever you need it. You can also use social media that offer business or commercial accounts, such as Facebook and Instagram.

If you aim for something more exclusive yet potential, sell your brand to a boutique. You can start a professional relationship with the boutique owner and get opportunities to expand your network of buyers/clients. If it is difficult, you can inquire about opportunities to sell for a few hours or days (trunk shows).

For a direct selling experience, try taking your products to events like arts and crafts fairs. There, you get opportunities to interact with buyers directly while promoting your brand. Other alternatives include a pop-up store and even a truck shop similar to a food truck.
4. Utilize Social Media Branding
How to sell your clothing brand to a specific target market more easily? Utilizing social media branding is the key. When promoting outfits, video platforms like YouTube Shorts, Reels, and TikTok seem to work wonderfully, so make sure you try them!
How to Use Powerful Marketing in Selling
Create a profile that matches your target audience, and be consistent when sculpting your social media persona. By using a targeted social media strategy like this, it would be easier to appeal to using emotional marketing and personalized "message" on the posts.

Social media also make it easier for brand owners to communicate directly with customers. Respond politely to their comments and questions, and make sure to give a positive interaction experience every time.
5. Follow the Trend
Why are fashion trends important? Well, one of them is making your brand selling easier. Many shoppers still stick to fashion trends and will quickly grab the latest pieces of clothing. However, make sure to provide more "eternally classic" pieces, too, so people do not see you as a brand that only chases trends instead of actually selling clothes.
6. Do Market Research to Determine the Price
Selling outfits with overly cheap or expensive prices can backfire, so make sure you do your research about the actual market prices. When you compare prices between competitions to get the perfect calculations, make sure to pick references that are similar to your own store and customer budget.

By using the right price calculation, you can determine the perfect price for your brand. It will give you the base for healthy competition with similar brands.

Baca juga: Must Look Attractive, Here's Why Are Fashion Trends Important!
7. Use Stock Lot Garment Service for Old Stocks
Sometimes, your outfit stocks are so outdated you can no longer sell them. However, if you want to get rid of unsold outfits with good prices, the stock lot garment business can be your solution.

Business like StockLotImporter thrives by accepting outfits from other individuals or brands. You can utilize this by working together with the stock lot businesses. StockLotImporter not only opened several retail stores but also accepts donations like dresses, pants, and tees that are still clean. Their collections include top fashion brands in Indonesia, and you can join this path of success!

Knowing how to sell your clothing brand is the next step after establishing what you sell. Try one or all of these strategies for more successful selling, and sell your outdated garments to stock lot businesses like StockLotImporter for more optimum sales!