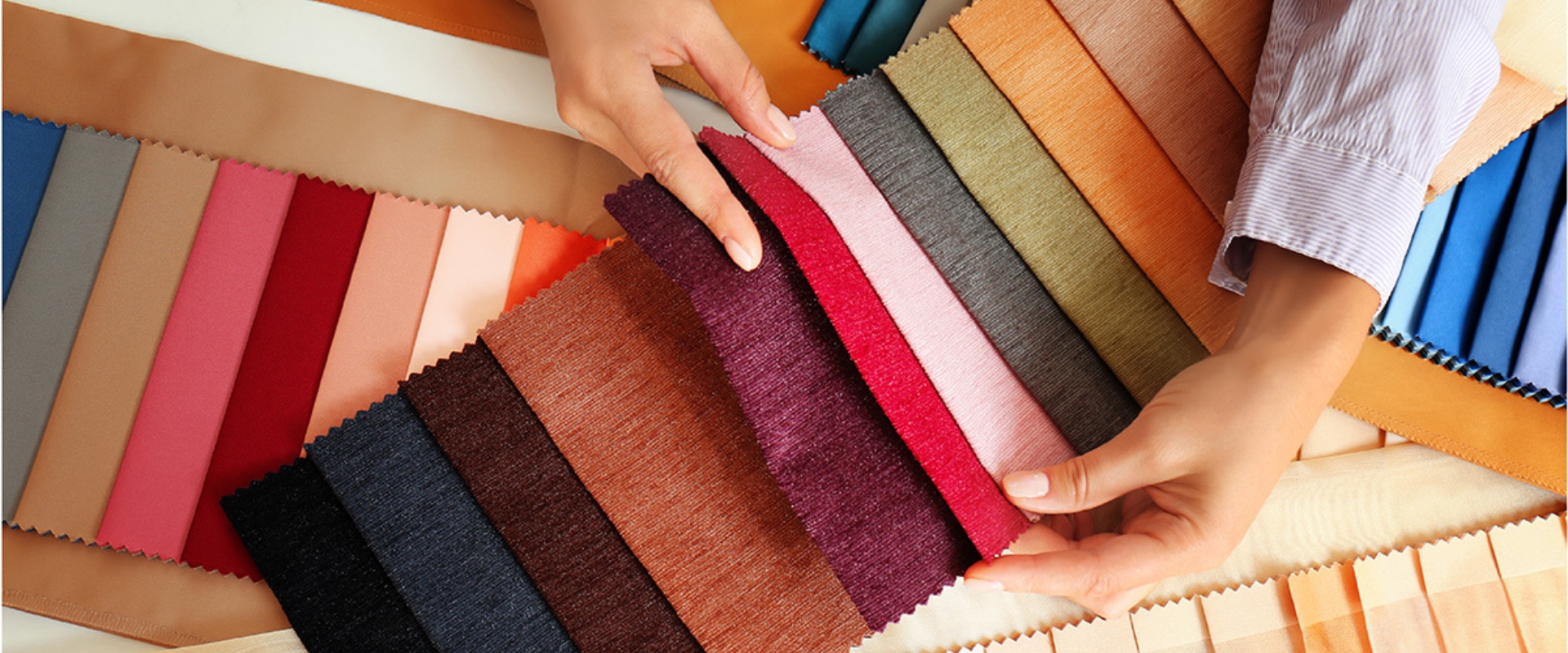 There are a plethora of moving parts involved in establishing a fashion business. Knowing how to choose fabric for clothing the right way is a solid foundation that can set your business apart from others. The reason for that is that fabric is the main foundation of the clothing business.

The types of material for shirts certainly differ from those of swimwear. Therefore, it's essential to know the materials that fit the best clothing product your business will produce. To help you out, below is a comprehensive guide on how to choose the suitable fabric for clothes, particularly for business purposes.

Also Read: Guaranteed! How To Sell Your Clothing Brand (With a Secret Trick!)
Table of Contents
1. Consider the Fabric Type
The fabric type is the first thing to consider when selecting material for the fashion business. Essentially, there are two groups of categories that distinguish fabric types: the methods of manufacture and fibers used. Based on the manufacturing methods, there are two fabric types:
Woven: It is made up of two yarns interwoven vertically and horizontally. Examples of this fabric include denim, silk, satin, and linen.
Knit: The yarn is woven into a pattern of interconnecting loops. Popular examples of this fabric are spandex, jersey, and ponte.
Meanwhile, based on the fibers used, fabrics are also broken down into two types:
Natural: The fibers come from animals and plants, such as silkworms and cotton. This type of fiber is best suited for knit fabrics, like cotton, which also comes in a woven design.
Synthetic: The fibers are entirely manufactured from petrochemicals. Examples of synthetic fibers are nylon, spandex, and polyester.
2. Considerations in Terms of Weight
The fabric weight is the second essential aspect to consider when sourcing fabrics. The reason is that the weight of materials impacts the look and comfort of a garment. Then, how do you measure the weight?

The weight is measured in grams per square meter (GSM). It determines if the fabric is heavy or light. Yet, it doesn't mean you have to weigh the fabric weight when sourcing for one. Measuring the weight of clothing materials means measuring their thickness to determine if it is light, medium, or heavy-weight kind of fabric.

Some fabrics categorized as lightweight are single jersey, taffeta, voile, and chiffon. As for the medium ones, the fabrics include velvet, satin, chambray, and cambric. Meanwhile, fabrics like denim, wool felt, hessian, and twill are considered heavy ones.
3. Look in Terms of the Type of Garment
The next step on how to choose fabric for clothing is to consider the garment type you plan to produce. As mentioned earlier, fabric types for shirts significantly differ from those of swimwear. If you plan to make t-shirts, knit or woven fabric like cotton is the best one to go for its weightlessness, softness, and breathability.

However, cotton is undoubtedly not an excellent option for swimwear because it's an absorbent material that can break down easily in the water. For that garment type, you should opt for fabrics that have excellent durability and are stretchy enough, such as nylon, polyester, or elastane.

Alsore Read: 10 Types of Material for Shirts, Which One is the Right for You?
4. Examine the Fabric Drape
The term drape is used to describe how a fabric drapes, hangs, or flows when sported. Don't confuse the term with weight because both are independent factors that affect the look of garments. A fabric may be lightweight, but it may mean something other than an excellent drape or the other way around.

Generally speaking, there are three types of drapes:
Fluid: Fluid drape fabric is flowy and shapes the body. Chiffon, satin stretch, and wool crepe are some fabrics with this drape.
Moderate: It's neither flowy nor brittle but skims the body beautifully. Cady, linen canvas, and tartan are fabrics with moderate fluid.
Voluminous: It's stiffer and tends to stick out of the body. Taffeta, linen blend, and coating wool are some fabrics with this voluminous drape.
5. Consider the Fabric Stretch
Stretch, in this case, refers to how much fabric can stretch. All fabrics have their elasticity and can stretch to a certain degree before shrinking back to their initial sizes. The stretch can be described as either 4-way or 2-way.

The 4-way is to describe fabrics that can stretch horizontally and vertically. Meanwhile, the 2-way fabric can only stretch horizontally from one selvage to another. To know how much the fabric stretch is, you can measure with a metric ruler to get a much easier way of doing so. Here's how to do it:
Stretch the fabric using your left fingers at the "0" mark and your right fingers above the "10 cm" mark.
To calculate the stretch, you can use the following formula: (amount the fabric stretched: original length) x 100
So, if the fabric stretches to the "16 cm" mark, it stretches 6 cm beyond the initial length. The calculation will be: (6 : 10) x 100 = 60%. It means the fabric has 60% stretch.
That's how to choose fabric for clothing! Now, it's time to source your fabrics and practice all you have learned from the guide above to make your business stand out!