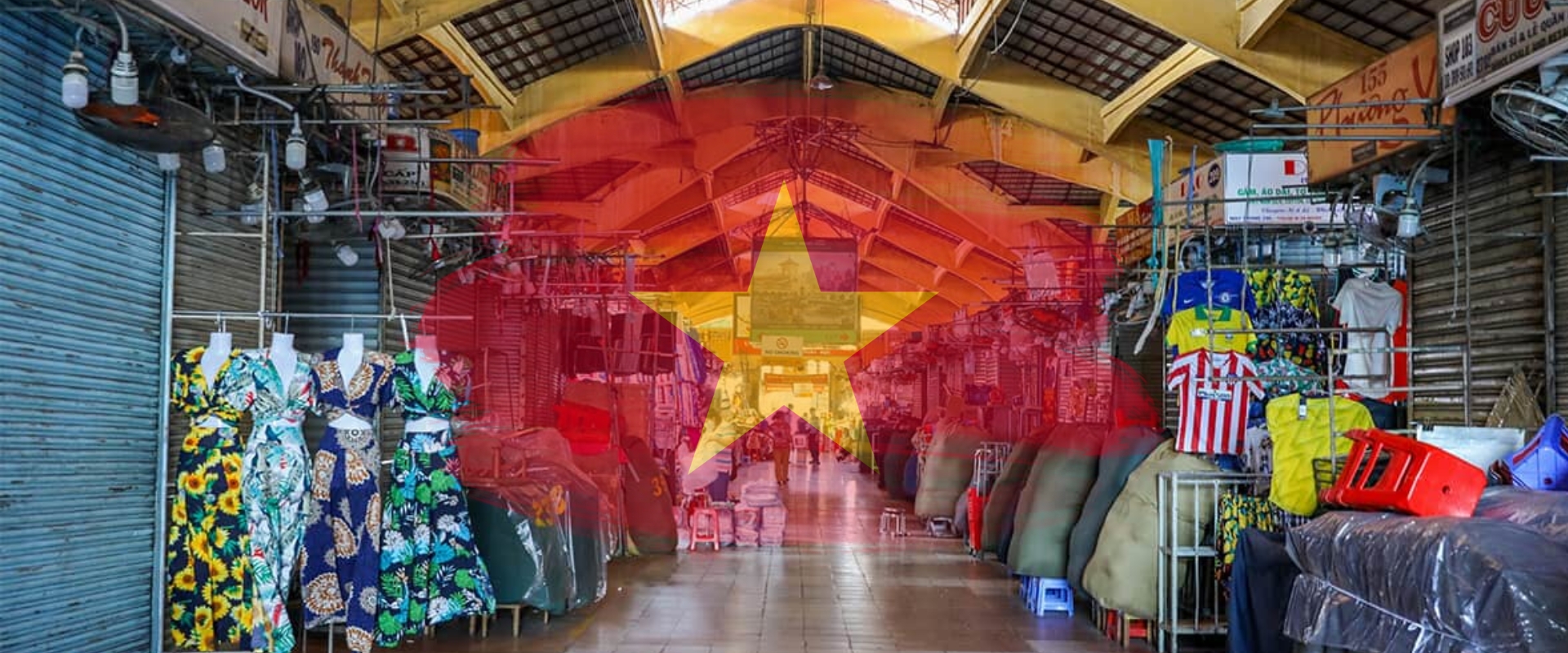 In recent years, Vietnam has become a favorite place for clothing brands around the world to create their products, thanks to some of the greatest Vietnam wholesale clothing manufacturers. That makes the country a popular source of wholesale clothing.

The South East Asian nation hosts a lot of wholesale clothing manufacturers that can produce any clothing items, such as t-shirts, pants, sweatshirts, shorts, dresses, and many more, which are requested by clothing brands.

These Vietnamese clothing manufacturers have attracted many well-known clothing companies worldwide for years. Brands like Calvin Klein, MANGO, and ZARA are just some examples of plenty of companies using Vietnam's manufacturing.


Also Read: Shopping Time! 10 Popular Top Fashion Brands in Indonesia
Table of Contents
6 Popular Wholesale Clothing Manufacturers in Vietnam
There are a lot of wholesale clothing manufacturers in Vietnam to choose from, but this article covers just six of them, considered the best in the country.
1. Vinatex (Vietnam National Textile and Garment Group)
As a big clothing manufacturer, Vietnam National Textile and Garment Group or Vinatex, is one of the largest overall companies in Vietnam. The size alone can convince clothing brands to use the manufacturer's service.
2. Dugarco Textile and Garment Company
Dugarco employs cutting-edge production methods and numerous design professionals. A Veston welding gear as well as several automation programs from Adobe, Clo3D, and AI, are installed in the factory.

Furthermore, Dugarco, which is regarded as a company that makes high-quality clothes, collaborates with numerous well-known international companies from the United States, Canada, Korea, Russia, and Vietnam itself.
3. MUK Ltd.
MUK Ltd. provides outstanding customer care at the most reasonable prices. The manufacturer provides a broad and practical selection of female clothing made from premium, trend-focused materials, and trim.

This Vietnam wholesale clothing manufacturer currently exports clothes to nations including England, the United States, Canada, Germany, and Australia for customers who are spread out over the globe.
4. ANN
ANN specializes in supplying high-quality men's and women's clothing products such as t-shirts, pants, shirts, jackets, and underwear. The company provides many varieties of those clothes which are always ready for customers. Not only that, unsatisfied customers are allowed to return the clothes 30 days after the purchase.
5. Thai Son S.P Sewing Factory
Thai Son S.P. Sewing Factory is a manufacturer owned by a family. The company uses circular knitted textiles to construct clothing for men, women, and kids. The screen printing and embroidery facilities are outsourced, but the sourcing of trims, stitching, quality assurance, and packaging are handled internally.
6. DONY GARMENT Company
DONY GARMENT focuses on high-quality manufacturing goods such as hats, khakis, t-shirts, uniforms, skirts, and outerwear. Canada, the United States, Europe, Korea, Singapore, and Japan are the manufacturer's top export destinations.

From those six wholesale clothing manufacturers, it might be a wonder, what clothing brands are manufactured in Vietnam? Those top brands are MANGO, GAP, C & ONE, Calvin Klein, Colombia, Walmart, Marks & Spencer, JCPenney, Children's Place, Patagonia, The North Face, Super Dry, Levi's, Reverse, Hurdles, Jordan, Nike, and P.V.H.

Moreover, the types of clothing often manufactured in Vietnam are down jackets, well-on jackets, padded jackets, suits, blazers, shirts, pants, uniforms, ready-made garments, and custom clothes.
Factors to Consider When Choosing a Wholesale Clothing Manufacturer in Vietnam

Out of the six wholesale clothing manufacturers in Vietnam mentioned above, no one is a bad choice for any clothing company. However, one manufacturer is better than the others for a certain company as it fits the considerable choosing factors.

The first factor that must be considered to choose a manufacturer is the cost and pricing. Some companies can afford to spend a large amount of money for manufacturing purposes, but others do not have the same budget for it. At the end of the day, always choose a manufacturer that does not cost too much.

Next is quality control and compliance with international standards. The product quality of a company depends on the manufacturer creating the product. Make sure that the chosen clothing manufacturer provides the best possible product.

Then, products with the best quality would mean nothing if they are not delivered on time, so the next consideration is delivery times and logistics. Remember that delivery times can also be affected by the ordering quantity.

Last but not least, clothing manufacturers' communication and customer service are also important. Any clothing company must maintain good communication with the manufacturer and have great customer service.


Also Read: What Is Stock Lot Garment and Bring Your Profit From Reject
Conclusion
No wholesale clothing manufacturers in Vietnam will be popular if they do not give many benefits to clothing brands utilizing their services. Some important benefits that brands get are the combination of affordable costs and good quality of the manufactured items.

Furthermore, brands also get their products on time with few complaints. Still, at the end of the day, companies still need to do some careful research and evaluation before choosing a service, including a Vietnam wholesale clothing manufacturer.